Website Development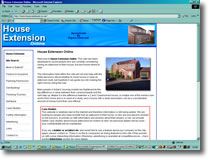 You have made that big decision to take your business into the great unknown of the Internet. But what do you do now. There are so many companies and individuals out there offering website design, so how do you choose the right one?
Professional Approach
At Sigma Internet Services we have that all important professional approach to website design and marketing. We listen to what you want and what you are trying to achieve. However, if you are not sure, then we can give advice and hopefully, point you in the right direction. You will come away from our meetings with a positive attitude, knowing that your comments have been taken into account, and that a website will be designed that meets all your requirements.
Efficient Development
After the final design has been agreed between yourselves and Sigma Internet Services, the development work begins. If you need a new domain name registering and hosting arranged, this will be arranged straight away. Once this is up and running, which can take a couple of days, the real work starts. There is no waiting 6 weeks whilst we think about what has been discussed. You want your website live as soon as possible, and that is what we will aim to do. As progress is made, you will be kept informed. You will be able to view the website as it is created, though it will not be visible to the general public. Therefore, any development you are unhappy with can be discussed immediately and enhancements made if necessary.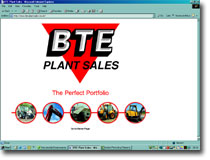 Marketing
Most websites need to be visible to the general public via the main Search Engines, such as Google, Yahoo, Altavista. These are the facilities most people use to search for sites in which they are interested. It is no use developing a wonderful new site, that is invisible to most search engines. Therefore, your new website will be designed with this in mind, using tried and tested legitimate techniques for high search engine positioning. We obviously cannot make any guarantee as to the eventual position of your site within any search engine list, as they are a law unto themselves. Do not believe any company that guarantees your company number 1 position on Google, for example, as this sort of guarantee is not sensible. Some companies will use Spam techniques to get your site near the top of the major search engines, but you site will eventually be found out and banned. All a marketing company can do is use the right design and other techniques, such as link popularity to get your listing as high as possible.
Maintenance
Once you site is up and running, you will want to make changes. Perhaps you have a new product, or you would like to link to other company's websites with related information. This is where regular maintenance is relevant. A website needs to be nurtured. With regular improvements, not only will you attract new visitors, but you will also keep the ones you already have. They will keep coming back to view your site to see what has changed. At Sigma Internet Services, we, again, aim to have any agreed amendments live as soon as possible. In the 21st Century, it should not be necessary to wait 6 weeks for an amendment to be made once the text has been agreed.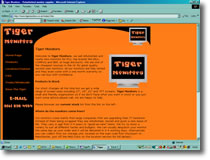 Overall
Overall, Sigma Internet Services can provide your company with the total solution. A new professionally designed and marketing website with ongoing maintenance where and when required.
Please check out our contacts page for information about how to get in touch.
Home Page
Website Development
Link Popularity
Internet Research
Database Design
Spreadsheet Design

Portfolio
Contact Us
---
Sigma Internet Services

Tel: 01327 359319
Email Us
---